Many Gunpla modeler after playing a few kits will start to know there are ways to make their kits look more gorgeous! One of the way is obviously trying on some can spray to make the finishing of the kits looks different finishing!
Coating spray / agent are used to add transparent particles, which are used for the purpose such as "to control the luster of the parts surface, to make it look different than the plain original parts that come in the runner.
After applying the coating, we may also use it as the foundation surface for weathering paint and some also use color pencil to make weathering after apply the coating.
Nevertheless, top coating transparent paint may be use as an protective layer to protect the paint that we have airbursh so that the protection could make the paint layer more long lasting.
Basically there are 3 types of finishing,
Glossy
Semi Glossy
Matte
The most common finishing coating that we encounter are these 3 types: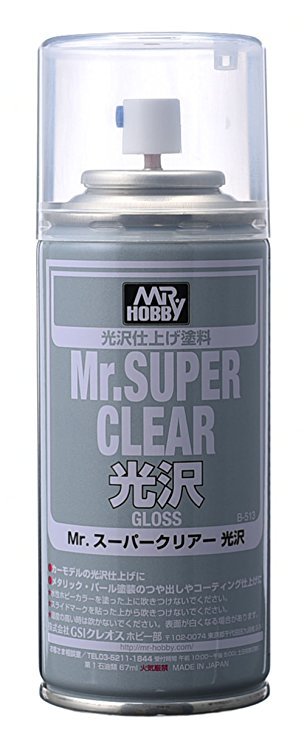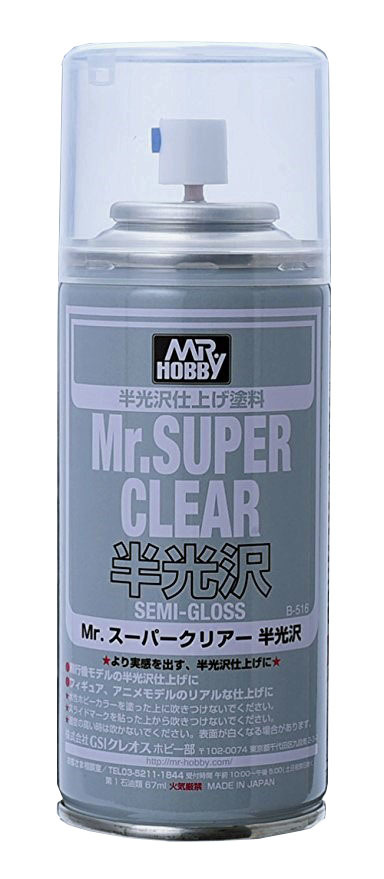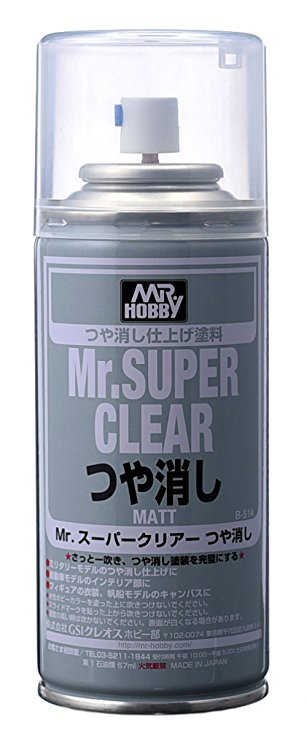 Most commonly, many customers ask, what is the difference between these 3?
So, let the picture tell the difference of it!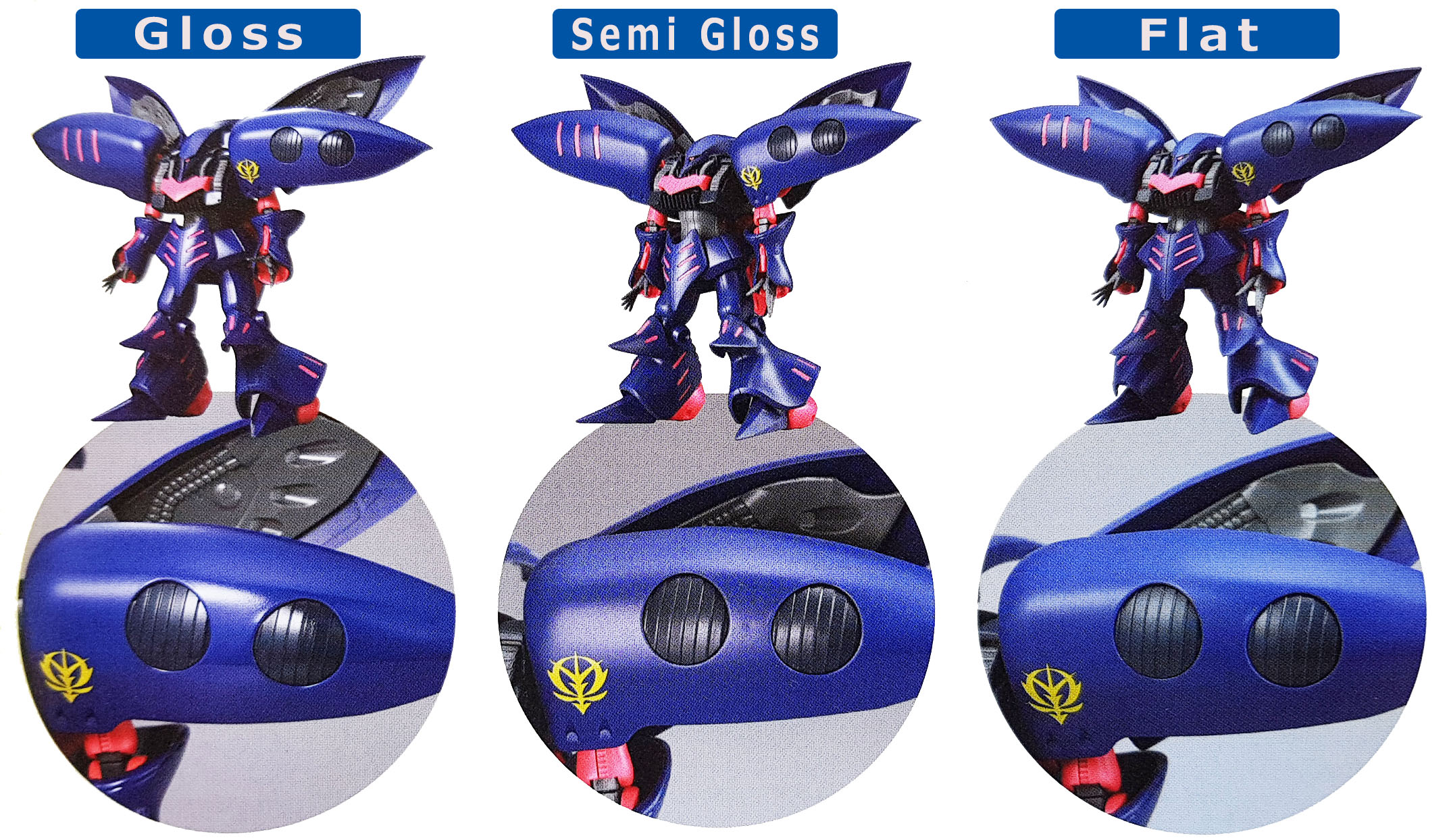 If you need the Top Coat can get it here: http://gundamgang.com/collections/accessories
IMPORTANT: Always keep the spray distance approximately 30cm from the part to avoid over spray and surface could turn white!!

There is also UV Cut Top Coat in the market that you see, so, what is this UV Cut Top Coat? This UV Cut type has the purpose of preventing the color paints from fading away. Depending on the influence of sunlight and the indoor light impact, the painted color maybe faded. This UV Cut top coat has further protect the paint layer from fading away from the sunlights and indoor light.